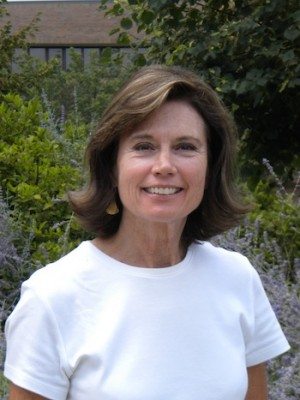 Dr. Mary Richter
In honor of Missouri SW-PBS founding Director, one school and one district will be honored annually that exemplify the ideals, principles, and practices of positive behavior support. An award committee comprised of SW-PBS associates from the University of Missouri Center for SW-PBS will review nominations and present the award at the Summer Institute. Regional consultants, district leadership personnel, and school SW-PBS teams are encouraged to nominate deserving schools. The award recipient will demonstrate a firm commitment and dedication to improving the lives of students, the educators who teach them, and the community in which the school resides through innovation, creativity, and/or a firm commitment in staying the course despite barriers. All active participating schools regardless of level of implementation are eligible for the Award.
Apply for the Dr. Mary RichterAward
Apply for the 2018 Dr. Mary Miller Richter  Awards
What you will need:
A letter of application
Up to 4 supporting letters
Up to 5 images depicting your SW-PBS implementation
Relevant pre and  post implementation outcome data (ODRs, supension, expulsion, attendance, MAP, etc)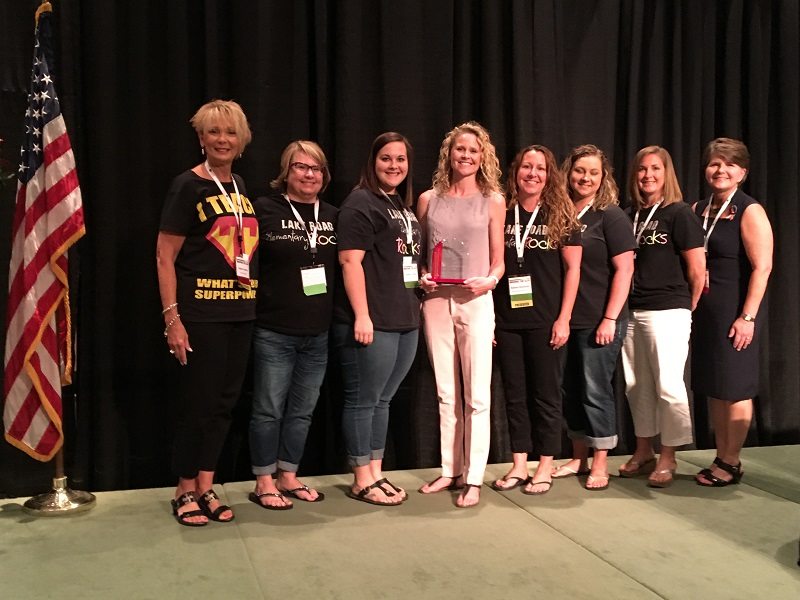 Lake Road Elementary
Lake Road Elementary in the Polar Bluff R-I School District has been implementing SW-PBS for 7 years. They originally began SW-PBS because staff were spending an inordinate amount of time addressing problem behaviors. Since beginning their implementation, Office Discipline Referrals have decreased by 85%.  Student attendance has increased by 11 percentage points.  This increase in student time in the classroom and the decrease in problem behaviors has likely contributed to a 46.7 and 22.2 percentage point increases in the numbers of students scoring proficient and advanced in Communication Arts and Mathematics sections of the Missouri Assessment Program (MAP) test, respectively. Finally, staff retention has also increased since the school began implementing SW-PBS, suggesting that the school has become a nicer place to learn and work. Congratulations to the staff and students of Lake Road Elementary, the 2017 recipients of the Mary Miller Richter Award of Excellence.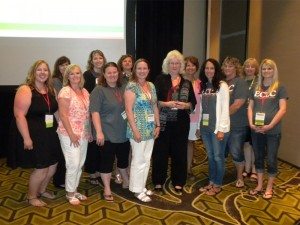 Kirksville R-III School District
The Kirksville R-III School District has been implementing SW-PBS for over 10 years. Schools provide students with universal, targeted and intensive supports. District-wide, Office Discipline Referrals decreased dramatically during the first two years of implementation, and have held steady ever since. Indeed, Office Discipline  Referrals  for the 2015-2016 school year are only 23% of what they were when the district initially adopted SW-PBS.
The Kirksville Early Childhood Learning  Center (ECLC) has been at the cutting  edge of SW-PBS implementation in the  state of Missouri, and provides a model for other  Missouri schools  in terms  of SW-PBS implementation, stakeholder engagement, and presenting at National Conferences.
Congratulations to Kirksville R-III school district, winner of the 2016 Mary Miller Richter District of Distinction Award.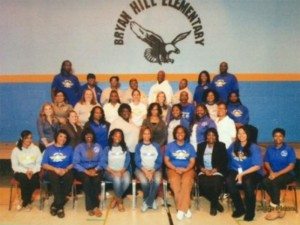 Bryan Hill Elementary
Bryan Hill Elementary in the St. Louis City School District has  been participating in MO SW-PBS since the 2012-2013 school year. Currently implementing at Tiers  1 and  2, Bryan Hill has experienced significant decrease office referrals. Since implementing Tier  2 supports in the 2015-2016 school year, the number  of  Office Discipline Referrals  has  decreased  by 17%, the number  of students  responding to universal supports has increased from 85 to 90%, and the number of  out of school suspensions have decreased 56% These improvements have likely contributed to increases in both staff  and student attendance. For these  and  other many other  reasons, Bryan Hill Elementary is the recipient of the  2016 Mary Miller  Richter  School of  Distinction Award.