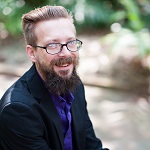 Dr. Nicholas A. Gage is an Assistant Professor of Special Education at the University of Florida.  He received his Ph.D. in Special Education from the University of Missouri where he studied special education policy, statistical analysis, single-subject research, Positive Behavior Support (PBS), and Applied Behavioral Analysis (ABA).  In addition to his doctoral studies, Dr. Gage was an Institute of Education Sciences (IES) Post-doctoral Fellow in the Center for Behavioral Education and Research (CBER) at the University of Connecticut working on statistical and methodological advances in special education research field.  Specific research interests include identification of policies and practices at the national, state, local and classroom level to support the academic, social, and behavioral needs of students with disabilities through rigorous and diverse research practices and his expertise is in supporting schools, districts, and states in leveraging their data resources to best develop effective and efficient systems of support for students' academic and behavioral needs. Dr. Gage's expertise includes statistical modeling, research design and methodology, direct observation, single-subject research, and Functional Behavioral Assessment. He is a certified What Works Clearinghouse reviewer for both group and experimental designs and served as lead evaluator/statistician on grants totaling over $10 million.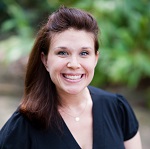 Dr. Ashley MacSuga-Gage is a Clinical Assistant Professor of Special Education at the University of Florida. She has a Ph.D. in Special Education from the University of Connecticut where she studied Positive Behavior Support (PBS), School-Wide Positive Behavior Interventions and Supports (SWPBIS), and Applied Behavioral Analysis (ABA). In addition to her doctoral studies at the University of Connecticut, Dr. MacSuga-Gage also earned two additional graduate certifications in Positive Behavior Supports (PBS) and program evaluation. Specific research interests include identifying and supporting teachers in the implementation of Class-Wide Positive Behavior Support (CWPBS) practices through the application of Multi-Tiered Systems of Support (MTSS) to professional development and the implementation, sustainability, and scale-up of SWPBIS efforts. Dr. MacSuga-Gage has experience working with local schools and statewide initiatives (in Connecticut, Florida, Massachusetts, and Vermont) to provide training and technical assistance in PBIS, SWPBIS, and behavior management. She continues to retain valid Connecticut State teaching certification in K-12 Special Education and worked as a special education teacher in several urban settings including New York City and Hartford Connecticut. Dr. MacSuga-Gage is the author of several journal articles and is an active presenter at both local and national/international conferences focusing on supporting the behavioral needs of adults and children.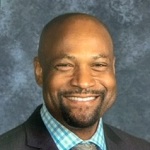 Shawn Shackelford, J.D., is a principal in the Port Huron Area School District in Southeast Michigan.  He has been an educator for over 20 years, starting his career as an English teacher in the Detroit Public Schools, and neighboring Southfield Public Schools in Southfield, MI.  Mr. Shackelford has served as an administrator at all levels in Southfield Public Schools, Duval County Schools in Jacksonville, Florida, and Boston Public Schools in Boston, Massachusetts.  Currently, he is the principal at Central Middle School in Port Huron, MI, located approximately 60 miles from Detroit and 2 miles from the Canadian border. He has a background in implementing strategies aligned with national and local guidelines for Turnaround school reform in Florida and Massachusetts.  At Central, Mr. Shackelford has successfully implemented Schoolwide Positive Behavior Intervention Supports (SWPBIS) and created a Refocus Room: a safe space for students that uses asset-based practices to create an inclusive environment that quickly re-engages students in the learning process. In addition, his work includes the school's partnership with Michigan's Integrated Behavior and Learning Supports (MIBLSI), in a state/national equity pilot which provides professional development on mitigating implicit bias through equitable practices.  He presented at the 2018 National PBIS Leadership Forum in Chicago, IL as a part of University of Oregon professor, Kent McIntosh's presentation, "Neutralizing Implicit Bias in School Discipline." He holds a B.A in English from The University of Michigan, a M.A. in Educational Administration and Juris Doctorate from Wayne State University, Detroit, Michigan.  Mr. Shackelford and his wife Jill reside in Clinton Township, Michigan with their three daughters, Renee, and twins, Olivia and Violet.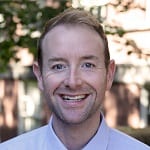 Dr. Kelsey Morris is an assistant teaching professor in the College of Education at the University of Missouri. At the MU Center for SW-PBS, Morris works with district-level teams on the implementation of multi-tiered systems of support. His areas of focus are classroom management, SW-PBS and data-based decision-making.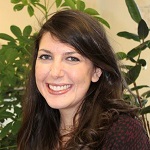 Dr. Brit'ny Stein is a Licensed Psychologist and Nationally Certified School Psychologist at Osage County Interlocal Cooperative. Her work includes collaborating with local universities to train and supervise MTSS coaching and professional development, as well as the supervision of school psychological services. She also serves as the research and planning coordinator for a Federal EIR grant focused on technology and school climate in rural schools.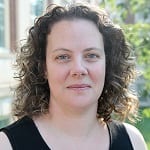 Dr. Heather L. Hatton is an assistant research professor in the Department of Special Education at the University of Missouri. Her areas of expertise include Positive Behavior Interventions and Supports, meta-analytic techniques for single-case research, evidence-based practice in special education, and models for pre-service and in-service training.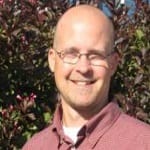 Dr. Howard Wills is an Associate Research Professor at Juniper Gardens Children's Project (JGCP) which is an urban community-based research program of the University of Kansas (KU). Dr. Wills received his Ph.D. from the University of Kansas along with an M.B.A. from KU and is a Board Certified Behavior Analyst. His current research interests include: a) evidence-based academic and behavioral interventions for students with challenging behavior; b) development and evaluation of multi-tiered systems of support and classroom management interventions; and c) technology based self-monitoring to support students and adults with disabilities. He has over 15 years at JGCP working closely with principals, teachers, parents and students. Dr. Wills has been fortunate to have been Principal or Co-Principal Investigator for numerous education grants striving to develop and test interventions supporting youth at-risk for school failure. This work has been carried out with colleagues across the country and has been widely published.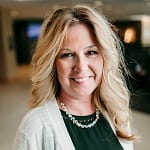 Dr. Lisa Powers is a Sr. Research Associate with the University of Missouri  Center for School-wide Positive Behavioral Support.  Dr. Powers  has been involved in special education for the past 30 years.  She taught students with emotional and behavioral disorders in elementary and middle schools. Additionally, Dr. Powers was a PBIS Facilitator and an administrator in Planning and Development with Special School District for over 20 years. Her areas of focus included a) developing school-wide systems of positive behavior support, b) building district leadership for implementation efforts, c) best practices in professional learning, and d) connecting culturally proficient practices to a tiered systems framework.  As an administrator, Dr. Powers developed partnerships with local university researchers.  She teaches undergraduate and graduate courses in Special Education.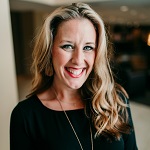 Trisha R. (Carver) Guffey, Ed.D. is a Senior Research Associate in the Department of Special Education at the University of Missouri-Columbia (MU).  A native from Blue Springs, Missouri, Dr. Guffey attended the University of Central Missouri, formally known as Central Missouri State University, where she received her Bachelor's Degree in Business Education with a Minor in Speech and Theatre Education as well as her Masters Degree in Curriculum and Instruction.  She completed her Ed.S. and Ed.D. at Saint Louis University in the Department of Educational Leadership majoring in Educational Leadership with a concentration in Educational Administration at both the building and district level.  Prior to her work at the university, Dr. Guffey was as a teacher at the middle and high school level and then served as an administrator for nine years.  Dr. Guffey has published articles regarding the implementation of Positive Behavior Intervention Supports (PBIS), led a team in creating an intervention which embedded social skills and service learning, and works internationally with district-level leaders on the alignment, implementation, and sustainability of PBIS and Multi-Tiered Systems of Support.  Dr. Guffey, her husband, and two children reside in Kansas City, Missouri.