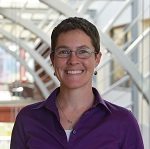 DR. JENNIFER FREEMAN is an assistant professor in the Department of Educational Psychology and is a research scientist for the Center for Behavioral Education Research (CBER) at the University of Connecticut. Dr. Freeman studies the effects of Positive Behavior Interventions and Supports (PBIS) on outcomes at the high school level for high-risk student groups including students with disabilities. She is particularly interested in improving graduation rates across and within student groups. She also studies professional development methods for improving teacher's use of evidence based classroom management strategies. She currently teaches undergraduate and graduate courses in the special education program. Prior to joining the faculty at the University of Connecticut, she had 10 years of special education teaching experience across grades K-8 in both urban and rural school settings and had served as a K-12 district level consultant working to implement PBIS and Response to Intervention (RtI) strategies.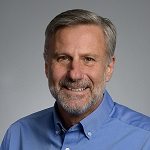 DR. TIM LEWIS has been involved in special education for 30 years.  Dr. Lewis has taught students with emotional and behavioral disorders in high school, elementary, and self-contained psychiatric settings.  At present, Dr. Lewis is Professor of Special Education at the University of Missouri. Dr. Lewis is a member of 13 editorial boards. During his 27-year career in higher education Dr. Lewis has served multiple terms as department chair and associate dean for research.  Dr. Lewis has been involved with developing school-wide systems of behavioral support for over 20 years.  He has worked directly with school teams around the world, secured over $38 million in grants to support his research and demonstration efforts, and is a frequent contributor to the professional literature examining various aspects of Positive Behavior Support. Dr. Lewis directs the University of Missouri Center for School-wide Positive Behavior Support, is Co-Director of the national OSEP Center for Positive Behavioral Interventions and Supports and former Co-Director of the Center for Adolescent Research in Schools. His specialty areas include social skill instruction, functional assessment, and proactive school-wide discipline systems.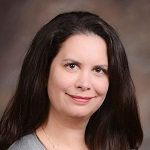 DR. DIANE MYERS is an Associate Professor and the chair of the Department of Teacher Education at Texas Woman's University in Denton, Texas.  She also serves as the Program Coordinator for Special Education.  Diane has been in higher education for 10 years; she teaches courses and conducts research related to classroom management, working with students with challenging behaviors, and positive behavioral interventions and supports at the school-wide, class-wide, and individual student levels.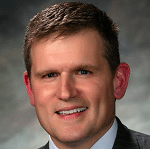 DR. CHRIS HUBBUCH is the Director of Secondary Education in St. Joseph, Missouri. He is a co-founder of #pbischat and completed a statewide study of PBIS implementation at the high school level in 2016. He has extensive experience with the PBIS framework as an educator and administrator. As a principal, he developed a framework to support highly mobile students and deploy targeted resources in support of their transition and existing school climate.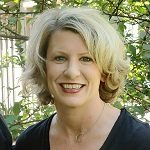 DR. KAYE OTTEN is currently a board certified behavior analyst in private practice and an adjunt professor at the University of Central Missouri in Warrensburg, MO where she teaches both undergraduate and graduate courses in Special Education.  Prior to this position,  Kaye worked for over twenty years in public school district most recently as behavioral and autism specialist for the Lee's Summit R-VII School District in Lee's Summit, Missouri.  She has held positions as both a general and special educator and has experience working with all ages and ability levels.  Kaye is the Co-Founder of Camp Encourage, a not for profit organization which provides one of the only overnight camps in the United States for children with autism spectrum disorders.   Dr. Otten presents nationally and internationally on the topics related to functional based thinking and providing multi-tiered systems of behavioral supports in schools.  She is the co-author of How to Reach and Teach Children with Challenging Behavior:  Practical Ready-To-Use Strategies that Work.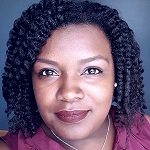 DR. AMBRA GREEN is an Assistant Professor of Special Education at The University of Texas at Arlington. Dr. Green received her Ph.D. and served as a Research Associate at the University of Missouri, where she focused on behavior disorders, positive behavior intervention and supports, and disproportionality in special education and exclusionary discipline practices. She has provided professional special education consultation in a number of capacities, including for Missouri Senators Roy Blunt and Claire McCaskill. She has experience working within the U.S. Department of Education Office for Special Education Programs (OSEP) and serves on the OSEP Center on PBIS disproportionality workgroup. She is a national special education scholar with publications and a research focus on diverse learners with disabilities and issues of inequality and injustice for vulnerable populations.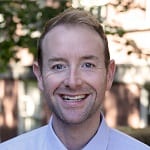 DR. KELSEY MORRIS is an Assistant Teaching Professor in the College of Education at the University of Missouri. He works in the MU Center for School-wide PBS and works with district-level teams on the implementation of multi-tiered systems of support. His areas of focus are classroom management, school-wide  BIS, and data-based decision making.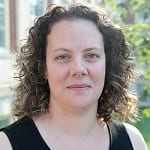 DR. HEATHER HATTON is an assistant research professor in the Department of Special Education at the University of Missouri-Columbia. Her areas of expertise include positive behavior interventions and supports, metaanalytic techniques for single-case research, evidence-based practice in special education, and models for pre-service and inservice training.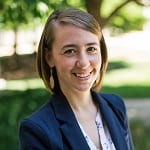 DANIELLE STARKEY is a Senior Research Associate with the MU Center for Schoolwide Positive Behavior Support (SW-PBS). Her primary focus is on building capacity at the district level to support SW-PBS implementation. She has also served as a MO SW-PBS Tier 2/3 Consultant and as a Regional Tier 1 Consultant with the Heart of Missouri RPDC. Danielle has a passion for improving teacher use of evidence-based Effective Classroom Practices. Prior to joining MO SW-PBS in 2010, Danielle was an Elementary School Counselor and SW-PBS Leadership Team Coach at the building level.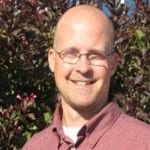 DR. Howard Wills is an Associate Research Professor at Juniper Gardens Children's Project (JGCP) which is an urban community-based research program of the University of Kansas (KU). Dr. Wills received his Ph.D. from the University of Kansas along with an M.B.A. from KU and is a Board Certified Behavior Analyst. His current research interests include: a) evidence-based academic and behavioral interventions for students with challenging behavior; b) development and evaluation of multi-tiered systems of support and classroom management interventions; and c) technology based self-monitoring to support students and adults with disabilities. He has over 15 years at JGCP working closely with principals, teachers, parents and students. Dr. Wills has been fortunate to have been Principal or Co-Principal Investigator for numerous education grants striving to develop and test interventions supporting youth at-risk for school failure. This work has been carried out with colleagues across the country and has been widely published.